About Suzanne Lee, CCR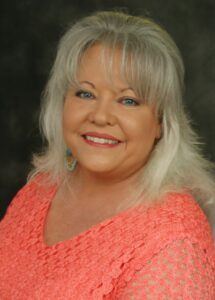 For me, working in the legal community has always proven to be an adventure.  Every day is different, and I have had the opportunity to meet some incredible and unique people over the years.  As the owner of Miss Court Reporter, creating the most complete and accurate record for my client's case is my highest priority for every assignment.
Since beginning my court reporting practice in 1999, I have been very fortunate in obtaining extensive experience in taking depositions and court proceedings, as well as hearings and meetings for governmental agencies.  I am licensed as a certified court reporter by the Alabama Board of Court Reporters, CCR No. 476.
Education and career experience:
Graduate of the University of Southern Mississippi with a bachelor of science degree in English
Technical certification in computer science, vocational training in court reporting, and graduate studies in English and education
Official court reporter for the State of Alabama's 14th Judicial Circuit (September 2014 – September 2018)
Six years of experience as a legal secretary
Over 29 years of experience in transcribing, scoping, and proofreading documents and legal transcripts
Over 28 years of service as a notary public
Member of the Alabama Court Reporters Association (ACRA) (2005 – present)
Court reporting experience:
Deposition experience includes witnesses for plaintiffs and defendants, including expert medical and technical witnesses
Court experience includes trials and hearings in circuit, chancery, domestic relations/family, municipal, bankruptcy, and federal courts
Experience in preparing certified transcripts for submission to the Alabama Supreme Court, the Alabama Court of Civil Appeals, and the Alabama Court of Criminal Appeals
Experience in taking sworn statements, examinations under oath, boards of supervisors meetings, and various agency board meetings
Experience in taking hearings for the Mississippi Commission on Judicial Performance, the Mississippi State Board of Health, the Jefferson County (Alabama) Board of Health, and the Mississippi State Bar Association
Experience in taking public hearings and meetings for the Mississippi Department of Environmental Quality (MDEQ) and the United States Environmental Protection Agency (EPA) Region 4
Experience in taking the business meeting for the Appalachian Regional Commission (ARC) with Alabama Governor Robert Bentley presiding
Experience in taking hearings for the Equal Employment Opportunity Commission (EEOC)
Experience in preparing certified transcripts for submission to the Mississippi Supreme Court
Experience in preparing deposition transcripts for submission to the Mississippi Workers' Compensation Commission
WHY I DO WHAT I DO
Every time I complete a certification page for a transcript I have prepared, I am literally swearing that I have done all that is humanly possible to create a verbatim record of the proceeding I was hired to transcribe.  I don't take that oath lightly.  My transcripts are prepared by me personally in order to provide my clients with the crucial accuracy and integrity their records require.
LET MISS COURT REPORTER EASE YOUR MIND
Since I began my practice over 22 years ago, one thing my clients have come to learn about me is that I don't miss assignments.  Whether it's a weekend, holiday, after-hours, or anything in between, the fear that the court reporter may not show up is something that is totally foreign to the clients of Miss Court Reporter.  Even when my clients have given me the wrong directions, they've found out I'll get there one way or another!
If I can ever assist you with an assignment or if you have any questions, please feel free to email me at MissCourtReporter@gmail.com, leave a message below, or give me a call/text at 256.347.3493 anytime.
I look forward to hearing from you!
Suzanne